Products » Pool Chemicals
When it comes to chemicals for your pool or spa, it pays to work with an experienced dealer who can assist in the proper selection and application.  A clean and safe pool is important.  At Blue Dolphin, our sales and service staff are well versed in the various products and manufacturers and are always available to assist you in-store and on-site with your chemical product needs. 
Chlorine-Free Options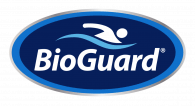 BioGuard Soft Swim
Chlorine is not the only sanitizer that can be used to treat pool water. Biguanides are also effective sanitizers that kill bacteria while keeping the water soft. Biguanides don't degrade with sunlight or temperature and don't change pH levels like traditional chlorine sanitizers. This means adding less chemicals, making it easier to use. BioGuard uses an easy three-step system to provide soft, clear, chlorine-free water. These non-chlorine products make water feel soft to the skin, eyes and hair.
VISIT WEBSITE

Pristine Blue®
Pristine Blue is used by thousands of pool & spa owners for clean, clear and comfortable water. Water treated with Pristine Blue looks inviting without a chemical taste or odor and it feels softer as well. You can swim comfortably immediately after application and it won't bleach your swimsuit. Your hair and skin will feel great after swimming and the treated water will not burn your eyes. Pristine Blue is perhaps the most cost-effective way to treat your pool or spa because every drop goes to work controlling algae and bacteria.
VISIT WEBSITE
---
Chlorine Products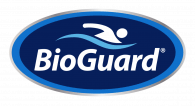 BioGuard
Sanitizers are the key ingredients of proper pool maintenance. Chlorine and bromine keep the water clear, protected from bacteria and help control algae. Pool care should be easy. Follow one of the BioGuard systems and you'll be enjoying your pool instead of maintaining it.
VISIT WEBSITE
Sustain
Sustain Summer Shield Chlorine Extender
Applied at the beginning of the pool season, this product lasts up to 150 days. Routine use of Sustain ¾ inch Energize Tablets and 3 inch Blue Chlorinating Tablets provide santitizing protection all week long. Sustain chlorine products are designed to more evenly distribute chlorine throughout your pool, as compared with other chemical systems.
The Sustain® 3-Part Pool Care System
Sustain Summer Shield Chlorine Extender is applied at the beginning of the pool season and lasts up to 150 days.
Routine use of Sustain 3/4-inch Energizer tablets not only provides shocking protection, but also makes sure that Summer Shield is fully charged with chlorine.
Sustain 3-Inch Blue chlorinating tablets serve to provide the general sanitizing protection you need all week long.
VISIT WEBSITE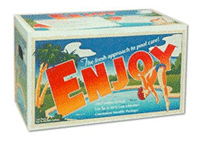 Enjoy™
An easy-to-use approach, Enjoy™ reduces the amount of chlorine required with a two-part program application.  Part one consists of oxidizers and other ingredients that reduce the amount of chlorine needed, and part two is the EPA registered chlorination product used to maintain a minimum .5 chlorine reading.
VISIT WEBSITE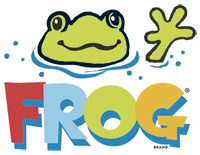 Pool Frog by King Technology
Reduce the amount of chlorine needed in your pool with the use of Pool Frog mineral products.  Pool Frog minerals destroy bacteria, help keep your pool water's pH level within a safe range and reduce the required amount of chlorine. The result – softer water with a better sparkle!
VISIT WEBSITE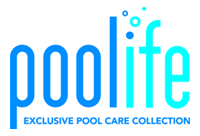 Poolife
Offering a wide variety of chlorinators and maintenance products, all Poolife products are created by pool care professionals. Available exclusively at Poolife dealers.
VISIT WEBSITE