Contact » Contact Information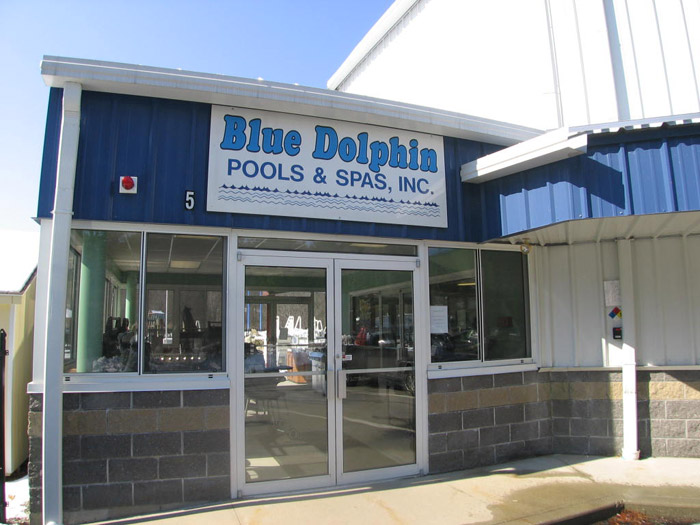 Store Contact
Blue Dolphin Pools & Spas
7 Bellemore Drive
Bedford, NH 03110
603-627-2527 Phone
800-244-0876 Toll Free, NH only
603-627-0684 Fax
---
Send Us a Message
---
Hours
Blue Dolphin Pools & Spas is open year round! For your convenience, we accept Visa, MasterCard, Discover and American Express.
Current Hours
Monday-Friday, 9 am - 5 pm
Saturday, 9 am - 4 pm
Sunday, Closed
---
Location and Directions
We are located at 7 Bellemore Drive, Bedford, NH 03110, just off of Rte. 114 across from the Irving station.
DIRECTIONS